Home Page
Production
Die Manufacturing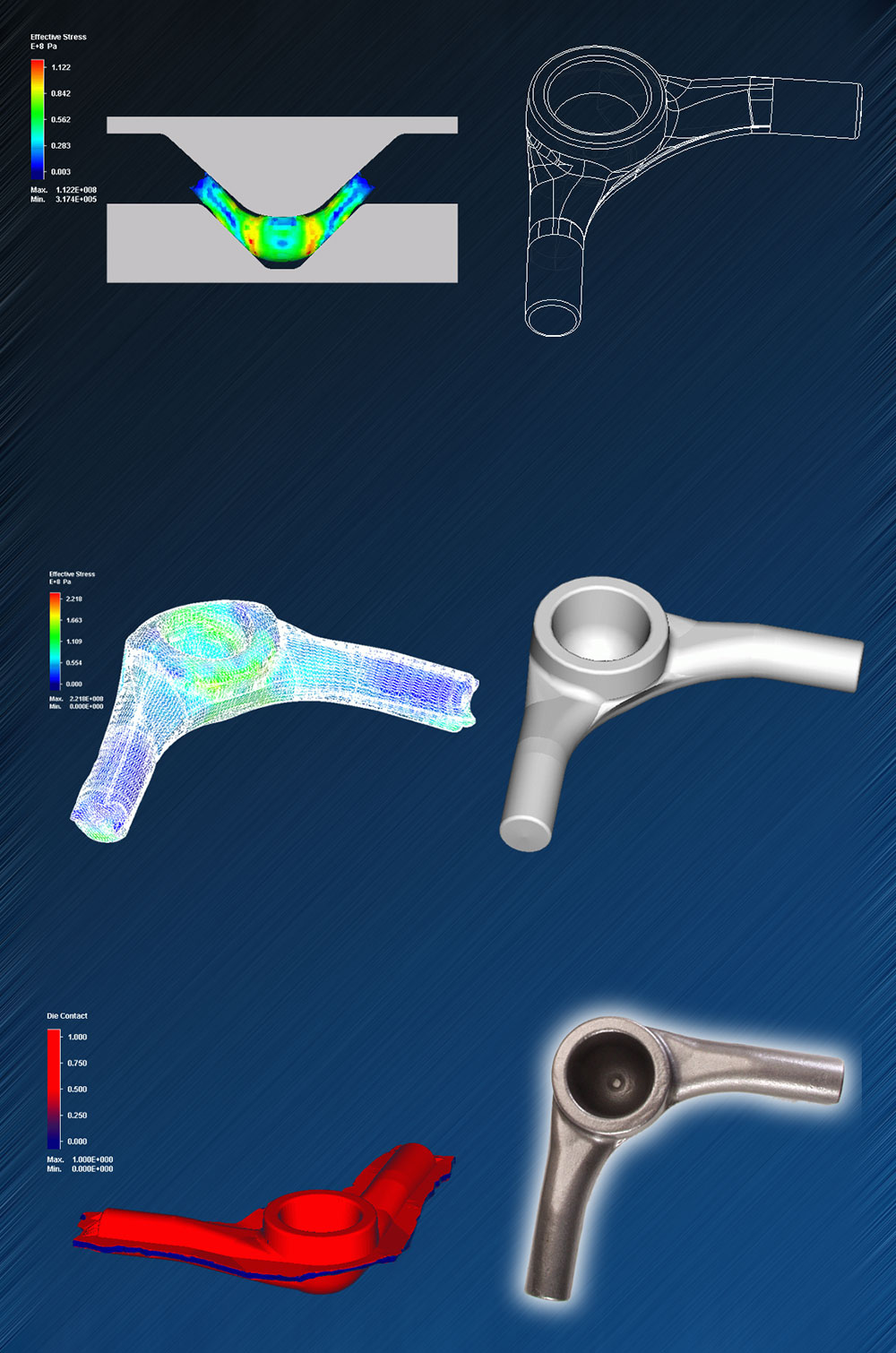 Aksan works in close cooperation with its customers during product design from the determination of material grade to final step of the design. By this way, we manage to complete the prototype phase in a fast and successful manner.
Design and production of dies are performed in-house by Process Department and Tool Manufacturing Department. Design of pre-form dies play an important role in success of forging process. Aksan combines many years of experience with the latest technologies.
This simulation and verification of die-design is performed by applying CAE techniques. Following the design phase, die manufacturing is carried out by using CAD and CAM techniques.
Aksan makes best use of its software and hardware solutions from the beginning of the preparation of the quotations until die-manufacturing to ensure both speed and accuracy.
Die manufacturing during the forging process leads to necessary start-up costs. Thanks to the latest technology we use, Aksan aims to minimize the cost of manufacturing the forging die and is able to offer this service to our customers without the priority to make profit out of it.
Our company is engaged in cooperation with METU – BILTIR Center (www.biltir.metu.edu.tr) on die design and process improvement. We also carry out activities in the Forging Research and Application Laboratory, which is affiliated to the same center, and in our own premises to adopt new improvements regarding the forging process.